Catch every GIANTS home game and save. Games as low as $6 each with your GIANTS Season Ticket!


If you only attend the occasional JACKSONVILLE GIANTS game, we have affordable tickets to fit your family budget.


ORDER YOUR GROUP DISCOUNT TICKETS
Please fill in ALL blank fields before clicking the SUBMIT button below. You will be contacted by our office staff during business hours so please have your credit card ready.
Contact Name:

Phone:

E-mail:

Company or Organization:

Number of group tickets (Minimum of 10)

Desired Seating:
Additional Info & Questions:

Call the Jacksonville Giants office: (904) 355-6531 during normal business hours for more information.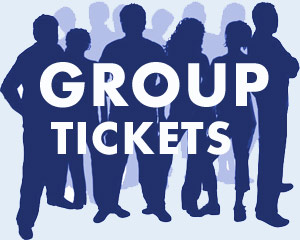 LOOK FOR NEW GROUP RATES FOR 2012-2013 SEASON
To get the BEST group ticket rates
call (904) 355-6531 during business hours.
We can process and confirm credit card ticket purchases over the phone. On game day pick up your tickets at
the Will Call window on the north side of the Arena.
Book your company's next group outing ...
At these prices the whole company can go!
Can't BEAT the Seats...
Choose your company's vantage point. There's not a bad seat in the house.
You get "GIANT" savings...
You save $4 off regular ticket prices. It will also eliminate the convenience fees tacked on to individual game day tickets.
Making it HAPPEN...
Use the tickets as a fundraiser by selling them at regular ticket prices and putting the difference towards your charity or organization.
Did you HEAR that?
Your company's name will be announced during the game so the whole Arena will know who you are.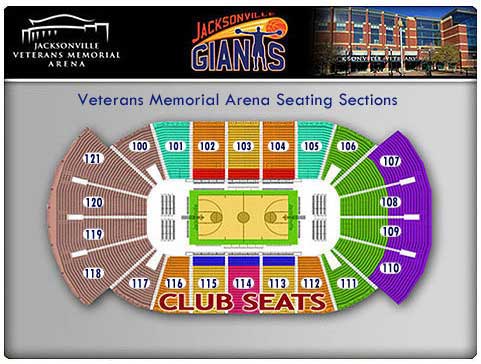 * Service charge of $1.00 for Non-Club Seats per ticket or $3.50 for Club Seats per ticket